this is how we make your process simple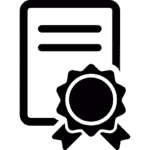 Why you should register a Limited Liability Partnership Company
1. flexibility of operations
In this paragraph most importantly Limited Liability Partnership Company or Company registration in India  Company allows its partners to adopt an internal operation same in form of a traditional company while limiting their liability to the extent of their individual capital contributions.
No one can touch the Personal assets of the Partner's/Promotors, hence there's no way of Losing Personal Property, Assets
3. Choice of agreement clauses
The Partners have the choice to make the clauses for the Company's agreement to define the duties, obligations, right's of the Partner's
LLP Company gets a Global Platform as it is Registered in MCA(Ministry of Corporate Affair's).
No Tension of Conducting Annual Meeting's by the Partners. No Compulsion on checking the accounts till 40lakhs turnover or 25lakhs partners contribution.
6. No limit on maximum number of partner
Limited Liability Partnership Company can present any number of partner, which can increases the possibility of obtaining the max amount of investors for a company.
Requirements Of Limited Liability Partnership Company

"Signaura IPR", Bunglow No-17A, Lane No-13, Ramkrishna Paramhans Nagar, Kothrud-411038, Pune, Maharashtra, India